A Franchise Opportunity With Stability and Simplicity
Speed Queen® Laundry Franchise: A Better Business Model for Laundromats
Put the proven success rate and high ROI of laundromat franchise opportunities to work for you when you open a Speed Queen® Laundry. Expert support from Alliance Laundry Systems Distribution makes it easy every step of the way.
Invest in a Top Franchise with a 95% Success Rate
Laundromats in the U.S. see an average cash-on-cash ROI of 20–35%1 — much higher than most alternative investments. And when you factor in the flexibility and low labor costs, laundromats make sense as a franchise opportunity. Plus, there's no threat from e-commerce like other brick-and-mortar stores face.
Stability
Laundromats thrive in periods of economic growth and recession.
Low Labor Costs
Your machines do more of the work so you don't have to.
Tax Advantages
In many countries, you can write off equipment purchases and claim equipment depreciation as a loss on your taxes.
*Consult your tax advisor.
Limited Inventory
Provide customer conveniences like over-the-counter soap.
We're With You Every Step of the Way
We provide you with everything for the best franchise from site selection, demographics, design, equipment, technology, service parts and more. Alliance Laundry Systems Distribution connects you with the best business model and industry-leading technologies to make running a laundromat easy. We offer better machines, smarter technologies and unmatched customer support.
Speed Queen® Laundry—A Modern Take on a Laundromat Franchise Opportunity
Clean, bright and safe define Speed Queen Laundry. Well-lit stores, friendly attendants, easy-to-use machines and a dedicated kids' area make laundry easy and comfortable. Customers are quick to become repeat visitors with convenient payment options and rewards available through the Speed Queen app. Plus, take convenience up another notch with Wash, Dry, Fold services.
This franchise opportunity is designed for modern success, and you'll have our support every step of the way.
Local Support You Can Count on After Your Doors Open
You're not on your own once your laundromat franchise is up and running. Power your business performance with local support you can count on.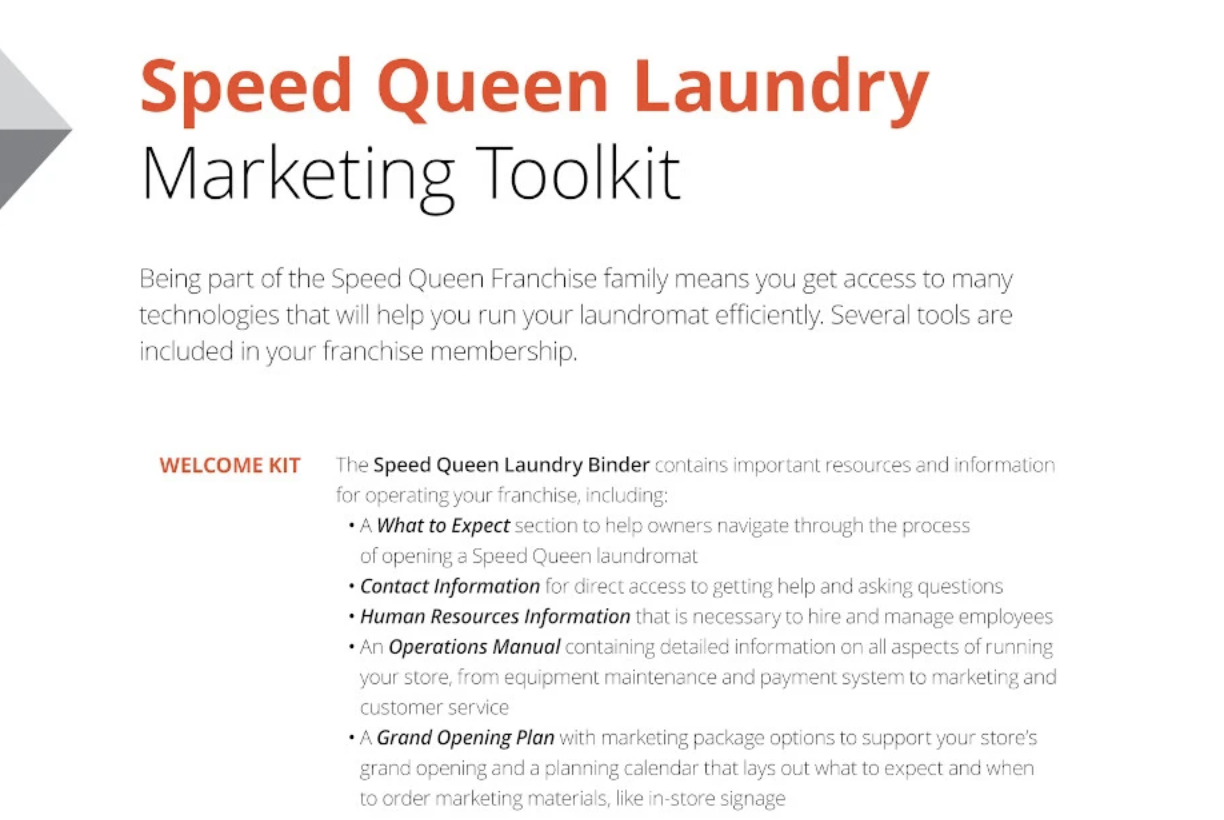 Marketing
Attract and retain more customers with marketing support.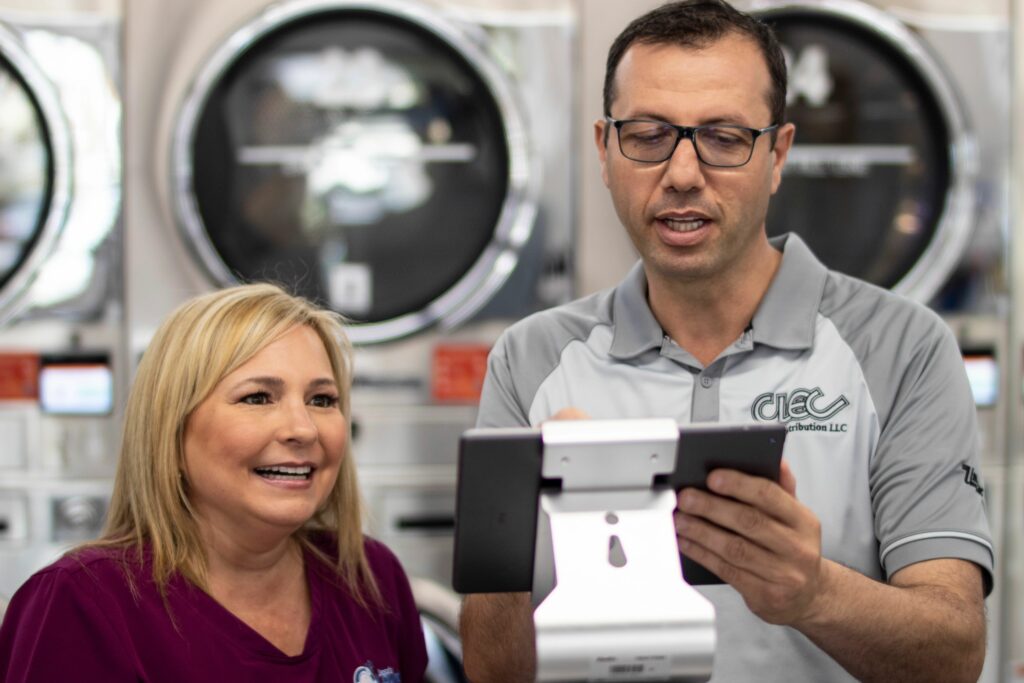 Operations & Training Support
Operation best practices and employee training support.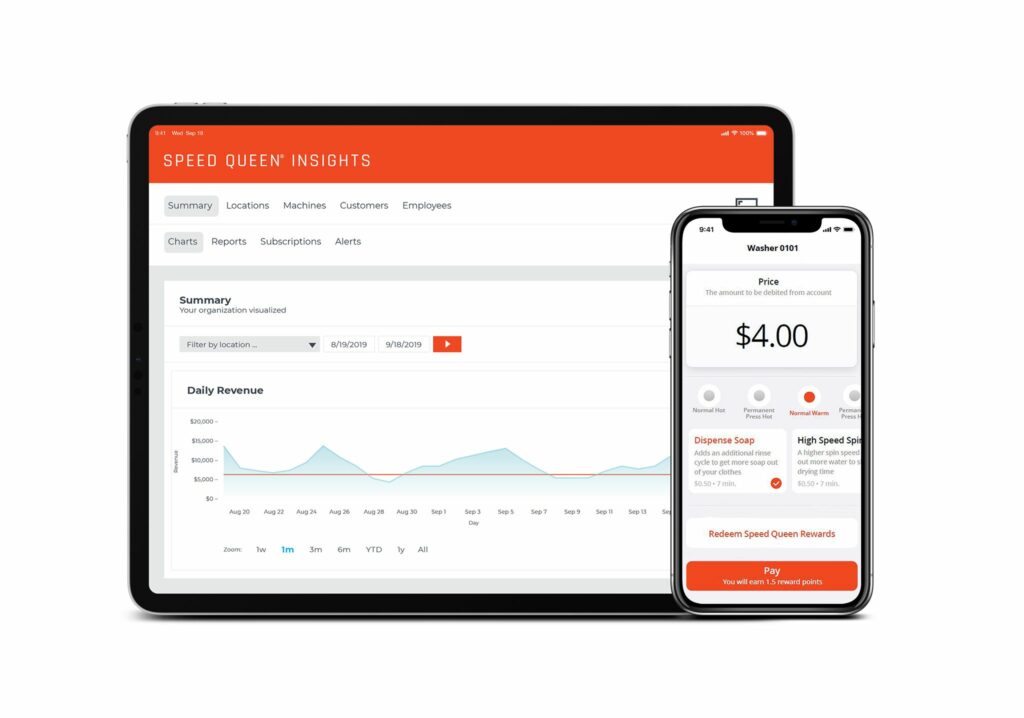 Technology Analytics
Use a cloud-based management platform for advanced reporting, analytics, payment options and rewards.
Take the Next Step to Open a Laundromat Franchise
Delivering Excellence in Knowledge, Service and Support.
Alliance Distribution prides itself on being globally focused and locally committed. We are local experts providing the highest level of customer service and world-class laundry solutions. Each location delivers excellence in knowledge, service and support.
1Wallace, B. (2014, December 9). Getting Into the Laundry Business [Webinar]. Retrieved October 6, 2015.