Start a Laundromat | How Much Does a Laundromat Cost?
To start a laundromat on average costs from $250,000 – $750,000. Sounds like a lot of cash for a new investment, Right? However, you need to know that a laundromat startup has many advantages over other investments. And in this article, our goal is to show you how quickly your investment can become profitable and to break down your laundromat business startup costs.
First, just like the US mail, laundromats never shut down for anything. Because, as we recently found out, laundromats are an essential business. Just like grocery stores and gas stations, laundromats are pandemic and recession-proof. After all, people will always need to have clean laundry. So unlike other investments, yours will continue to make money when other businesses may fail.
How Quickly Will You See a Return on Your Investment?
Laundromats on average have a 25-35% ROI, making them a great investment. And with all of the new technology out there, like cloud-based payment systems, you need fewer employees than ever before. All of this combines to guarantee that a laundromat investment could certainly be your best one yet.
There are many factors that go into profitability, of course. Nevertheless, if you work with a great distributor, you'll be able to plan for success. Be sure to partner with someone who knows the industry.
By choosing the ideal location and installing the best equipment, your laundry business could start paying you dividends within a few short years. Below is an example of a real laundromat started by Alliance Laundry Systems Distribution.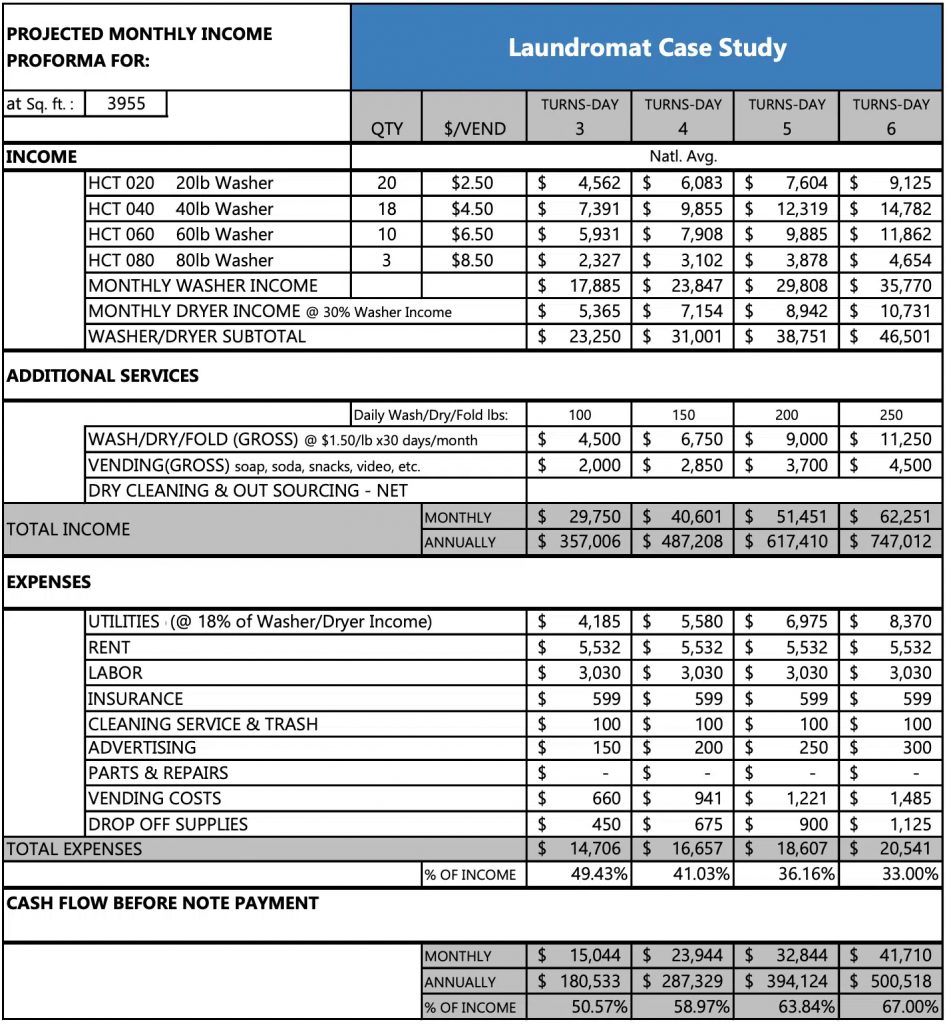 Ready to Start a Laundromat?
If you're ready to start a laundromat, the only thing you need to do is locate a distributor near you. Keep in mind, the distributor will be your partner throughout the entire process. From laundromat design, and financing, to the grand opening and beyond. They will be there every step of the way. So choose wisely, and base your decision on real reviews because you need a partner you can trust.
We also recommend visiting some of their installs for yourself. Talk to other laundromat owners who have used that same distributor, and do a load of laundry in the equipment that you want to use.
Once you've found the ideal distributor, you're on the easy street. They will take it from there. You can just relax and let them build your investment.
Connect with Us
Fill out the form below for your laundry needs.