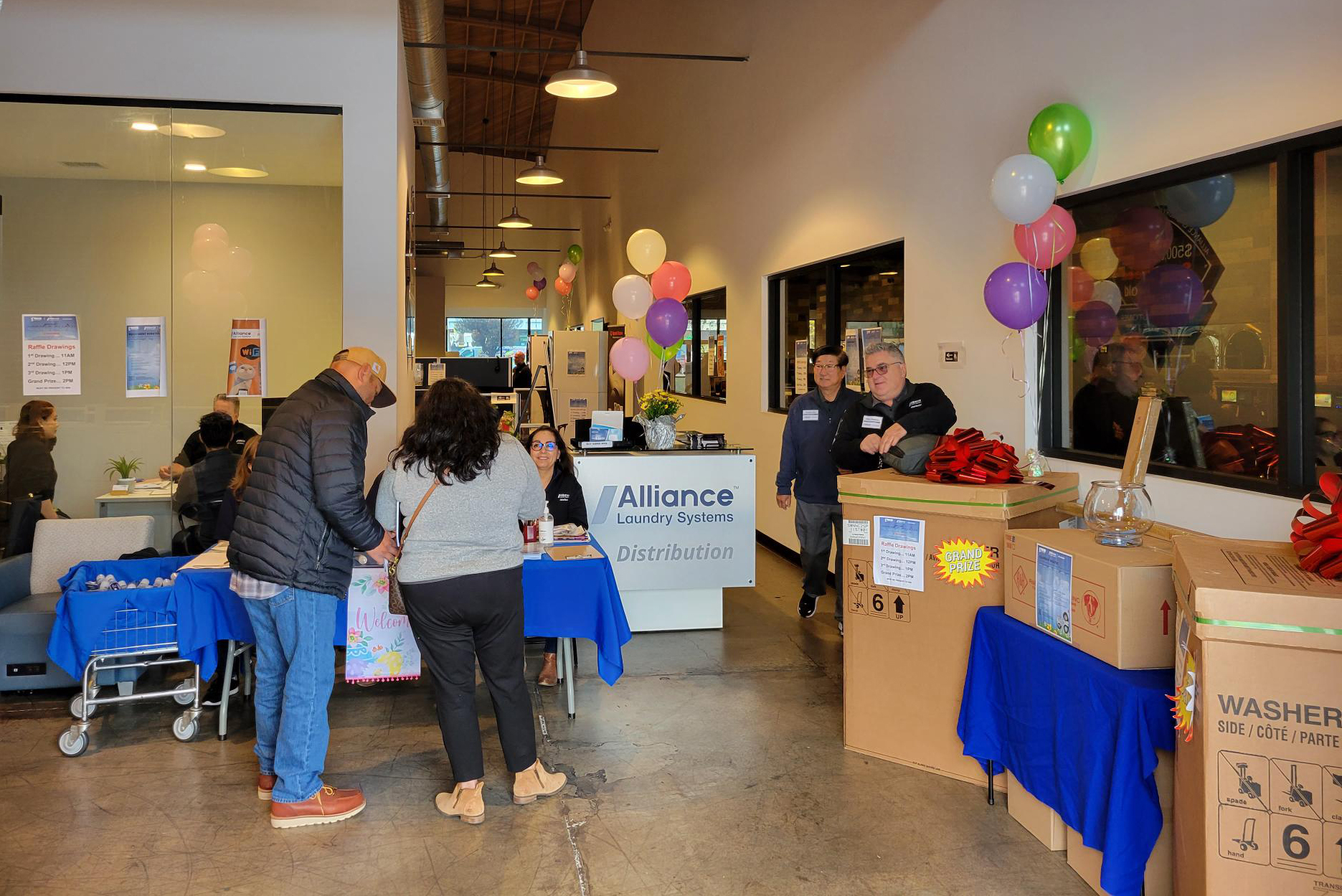 West Region shows draw hundreds
By all accounts, the trio of recent Alliance Laundry Systems Distribution West Region Spring Shows were, collectively, a resounding success.
The shows, held at the distributor's San Francisco, San Diego, and South Gate offices in California, brought hundreds of laundromat owners and those interested in entering the business together to learn about the latest developments in the industry.
"Our show events are always one of the highlights of our year," said Courtney Satterlee, general manager of the West Region. "It's so rewarding to reconnect with our valued customers and forge new relationships with others, who are equally passionate about the industry."
Highlights of the event included an equipment showcase, and live demos of the latest in Speed Queen technology. Guests also were treated to lunch, financing specials, giveaways, and show-only rebates.
For more information about Alliance Laundry Systems Distribution West, contact one of your local offices below:
San Francisco office, 161 Starlite St., Suite B, 650-871-0300
San Diego office, 4876 El Cajon Blvd., Suite B, 858-560-6969
South Gate office, 12020 Garfield Ave., 323-721-8832
Las Vegas, 800-307-1234
Connect with Us
Fill out the form below for your laundry needs.